Johnny's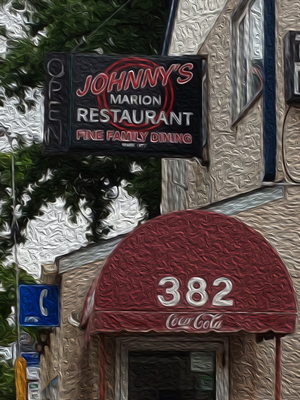 COVID NEWS
Johnny's is back to regular hours as of Saturday June, 26. We will be operating at 25% capacity as per regulations and following all COVID protocols. Only 30 customers will be allowed inside at any time. You may be asked to remain outside until an opening is available for you. In accordance to health recommendations it is suggested that you limit your stay to no longer than absolutely necessary. Please keep the following restrictions in mind for your visit:
1. Wear a facemask at all times except while seated.
2. Keep 6 feet apart from anyone not in your party.
3. Only persons living in the same household may sit together unless you have received your second vaccination.
4. No more than 5 persons at a table.
5. One person per table will be required to provide contact information to their server.
By following these guidelines and stopping the spread of COVID, we can keep businesses open. WE MUST ALL WORK TOGETHER.
Our hours of operation while restrictions are in place, are as follows:
Sunday, Monday and Tuesday - 8:00am - 3:00pm
Wednesday and Thursday - 8:00am - 8:00pm
Friday and Saturday - 7:30am - 9:00pm
THANK YOU AND WE HOPE TO SEE YOU SOON.